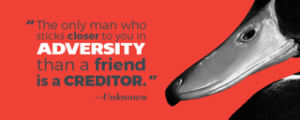 With ever changing markets and economies, all business owners may experience difficulties at some time. The business could be suffering losses due to personal and personnel problems (e.g illness), financial (lack of cash flow and debts) as well as resources related issues (changes to or unavailable stock, increase or decrease in demand) that can arise at any time.
Our principal, Alan Griffiths, has a thorough understanding of all aspects relating to the struggles and complex problems faced by business owners. His extensive knowledge comes from working as an insolvency supervisor and solicitor assisting and acting for official liquidators, working with distressed businesses and company directors to help achieve positive outcomes and company turnaround. He has acted both for and against the Australian Taxation Office in bankruptcies and corporate insolvencies, including winding up applications and proposals for payment arrangements.
Alan has also represented company directors in a public examination by the Australian Securities & Investment Commission as part of investigations into phoenix activity.
Please contact us with any matters you have, whether as a creditor of suspected insolvent entities or in regard to your own solvency issues. Whatever difficulties you are facing –don't delay your call for help.